Rental of electric boats, pedal boats and canoes on the lake of Esparron de Verdon in the low gorges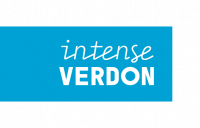 Come and enjoy the clear blue water of the lake in Esparron-de-Verdon.
Since 1998, La Perle du Verdon has been offering a wide choice of licence-free boats, paddle boats, canoes and kayaks to sample the delights of its soft and pleasant lake.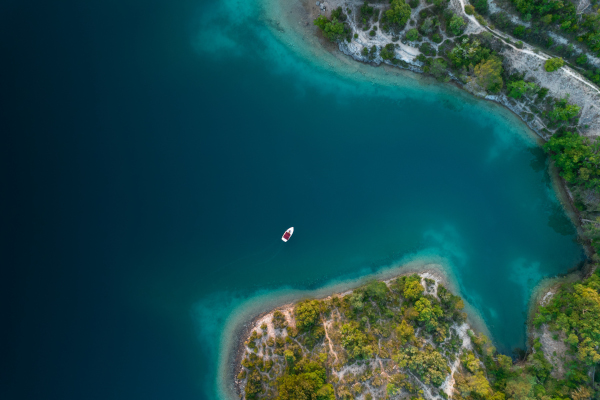 Our base is ideally located at the small port in the village of Esparron, where the lake meets the Lower Verdon gorges.
Opened in 1967, the lake is a stunning reservoir, covering 329 hectares, where only electric boats are allowed.
Very easy to operate, our boats do not require a licence.
Swimming in the lake is allowed, so our on-board slides will allow you to sample the water (22 to 26 degrees in summer).
The lake is protected by environmental laws so its shores offer complete tranquillity. It has been awarded the Natura 2000 label due to its unique habitat for plants and wildlife.
As part of the Verdon Natural Park, it is the ideal place for family outings, picnics with friends and for sport lovers.
Electric boat, pedal boat or canoe rental
La Perle du Verdon is a nautical base for renting electric boats, pedal boats or canoes.
Indeed, it allows the discovery of the Low Gorges of Verdon and the lake of Esparron de Verdon.
These gorges with turquoise water are 11 km long. They offer a cocktail of swimming and landscapes of cliffs and caves.